THE EASIER, FASTER,
BETTER GROUNDING SYSTEM
FOR SOLAR MODULES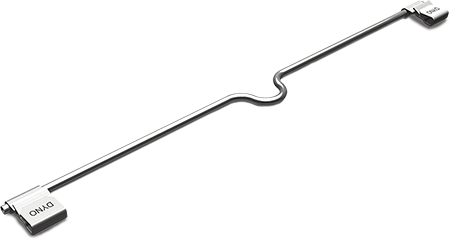 Connect with DynoBond® and you won't ever go back to conventional methods of grounding for solar modules.
DynoBond is a patent pending, UL recognized technology that acts as a jumper between solar modules and rows, making the module frames a streamlined medium for the equipment ground path.
Engineered for commercial and residential applications, DynoBond replaces the old way of installing one ground lug per solar module and running a solid six gauge copper wire to bond the modules.
The DynoBond can also be used to exit an array and be terminated or spliced in a junction or combiner box with the equipment ground. Please review our installation manual on pages 11 and 12 for proper installation.
INNOVATIVE DYNOBOND® WAS CREATED BY EXPERIENCED INSTALLERS
IN THE FIELD AND ENGINEERED FOR OPTIMAL GROUNDING PERFORMANCE
FOR ALMOST ANY MAKE OF PHOTOVOLTAIC MODULE